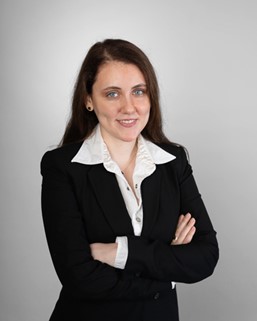 Reni has graduated from Trinity College Dublin with a Postgraduate Diploma in Accounting. She also holds a BA (Hons) in International Relations.
Reni's passion for accounting, problem solving and working with people led her to role at Icon.
New to the team in 2022, Reni is eager to continue her professional path by studying towards completion of her professional exams and continue her growth in Icon.
Reni is enthusiastic and a pleasure to work alongside, making her an extremely valuable part of the Icon Accounting team.
Favourites
Sports Team: Go all sports!
Food: Asian/Mediterranean
Film: Any comedic movies (The Nutty Professor) or historic dramas (Bridge of Spies)
TV: Big Bang Theory
Book: Rich Dad Poor Dad
Holiday: Anywhere warm with beautiful views
Hobby/Sport: Travelling, Reading, Swimming
Specialist Subject: Music