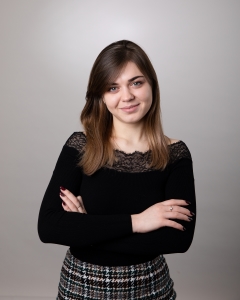 Tatyana is a member of our Contractor Support Team where her skills and experience come into their own.
Having previously worked is in the hospitality sector and has an innate skill for excellent customer service, she is a valued member of our team.
Tatyana is highly energetic, reliable and has a great attitude. She is competent at handling multiple customer requests and queries in a fast, polite, professional manner.
As well as possessing excellent communication skills she is fluent in Russian, Bulgarian, Romanian and English!
About Tatyana:
Food: Chicken Caesar Salad
Film: Loving, Braveheart
TV: X Factor
Book: Think and grow rich – Napoleon Hill
Holiday: Spain
Hobby/Sport: Basketball
Specialist Subject: Beauty industry, Languages