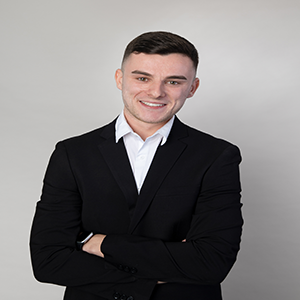 Evan joined the Icon Accounting team in March 2022 and was instantly very popular with clientele.
Evan graduated from NCI with a degree in Business and it is here where he found his passion for Accountancy.
With a background in retail and customer service, Evan loves problem-solving which was often used in prior customer facing roles.

Sports Team: Man United
Food: Buffalo Wings
Film: Scarface
TV: It's Always Sunny in Philadelphia
Book: Anything History related!
Holiday: Tenerife
Hobby/Sport: Football
Specialist Subject: Countries - Capitals & Flags!