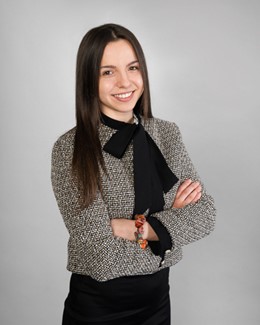 Sanda is a member of the payroll team; she graduated from DCU with a degree in Business Studies. Sanda joined Icon Accounting back in 2021 and is currently loving her time so far as a member of the Icon Team!
Sanda has previously worked in roles which focused on providing excellent customer service and require high attention to detail.
Sanda is excited to develop her professional skill set and progress her career in the financial industry with Icon Accounting.
Favourites
Sports Team: Arsenal
Food: Lobster
Film: Shawshank Redemption
TV: Game of Thrones
Book: Watership Down
Holiday: Egypt
Hobby/Sport: Piano
Specialist Subject: Geography