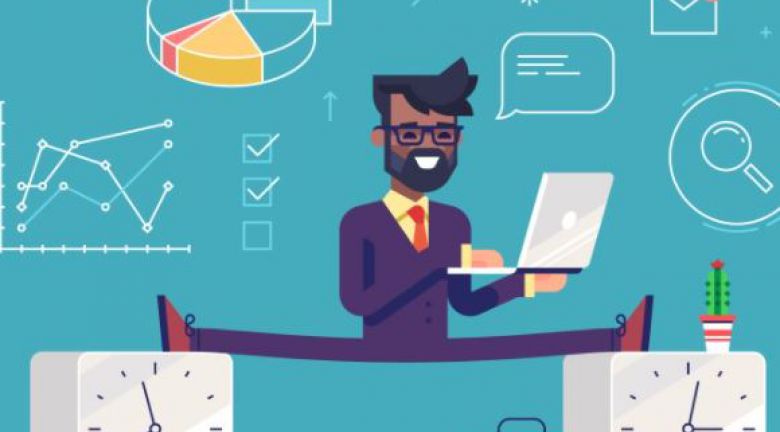 Forbes recently published an article about the future of work asking readers to tweet and share the following powerful lines-
When our kids grow up to be future leaders, it will not even cross their minds about when, where and how they work.
At Icon Accounting, we talk about flexibility in how we work a LOT, but it seems things in the wider world are accelerating, belief is growing, demand is increasing and faster than ever before.
We often hear moaning in workplaces and media about the 'demanding' millennials and their expectation of what 'work' is, and the freedom they want along with their paycheck… but maybe they are not wrong – maybe it's the rest of the workforce that needs to catch up with them in demanding change and demanding it now!
One of the most popular reasons that people discover the world of contracting is through the necessity or craving for flexibility in their work life balance.
The rigidity of the 9-5 is becoming more uncomfortable and unsustainable than ever imagined. The growth of social media and the internet in general has allowed and, in some cases, catapulted an ever-increasing number of entrepreneurs to emerge.
Businesses can open their 'doors' through the ability to advertise on small budgets targeting their exact market easily and at the click of a screen from anywhere!
Flexibility most certainly remains one of the key attractions into the self-employed and the contracting world.
The Irish government are also supporting and recognising the benefits of change and flexibility in how we work with Tánaiste, Leo Varadkar, announcing in January 2021 that an incoming law is being introduced to allow the right to request remote working. There were also further plans announced addressing how Ireland would prepare for such requests, particularly in rural areas.
"Working from home has become the norm for many in 2020. We want remote, blended and flexible working arrangements to be a much bigger part of life after Covid. We've seen that there can be huge benefits: more flexibility, less commuting, more time for family and friends. It's better for the transport emissions, and for quality of life".
So, how can becoming a self-employed contractor help you to open a whole new world of flexibility in how YOU work?
Experience:
Working as a self-employed contractor gives you the ability to grow your experience and professional diversity in a way that is totally different than an internal employee. You get to choose the industries to target, the projects to take on & the gaps you want to fill with a lot of control. In this way you can continually grow your experience and professional value enabling you to progress through to the roles, companies & income levels you are aiming for!
Location
Fancy working 6 months abroad or taking 3 months off next summer? We have just the job…. working as a self-employed contractor brings a whole new level of geographical flexibility to your work.
You are no longer hindered by that contract that has you set in one location long term to retain your position. The choice is yours….5 months in the south of France anyone?
Finances
While this is the part that many people fear when considering becoming self-employed, the reality is that as a contractor you have more control than ever over your finances. From pension planning and maximising your income, at Icon/ Kalc we will advise you to ensure you are getting the best income and ultimately financial outcome for you in how you are set up and how you work! We work closely with industry experts at Rockwell in addition to help you plan what to do with that extra cash you will soon be accumulating!
Time
This is often the winner in why so. Many people choose to begin as a self-employed contractor. Flexibility in your work = more time back for you!
Getting to choose your workdays, hours and work lifestyle as a professional contractor really IS as good as it sounds. No longer are you chained to the desk or phone from 9-5 with an allowance for a coffee break at 11am…
Moving to modern times you are measured on your output, contribution and project delivery so working that into your own schedule in your own time means a hell of a lot more flexibility back in your life!
If you think that contracting might be just what you are looking for, we understand why!

We have helped thousands of first-time independent professionals find their feet and if you would like to start, you can contact our team of experts directly by calling 01-8077106 or by emailing info@iconaccounting.ie where our friendly team of experts will advise and assist you on your journey.
Got a Question?

Let us help
Icon Accounting, Columba House, Airside,
Swords, Co. Dublin, Ireland, K67 R2Y9