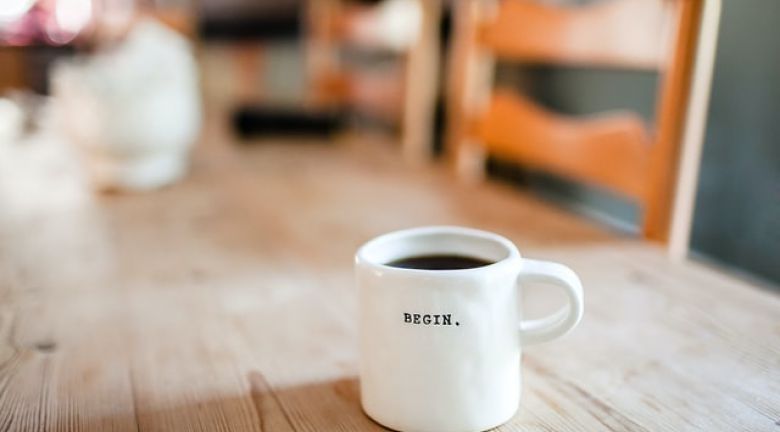 Working as an independent professional can often seem like it is more complicated than it actually transcends to be.
With the market currently booming and many first-time contractors making the switch from 'permanent employment', we asked some of our most experienced contractors for some of their tips and tricks for success whilst working as a Contractor. We have compiled their answers to give new independent professionals some tried and tested advice, directly from the experts themselves.
For context, we have provided a brief introduction to our experts, Tuhin, Dusan and Stephen.
With a combined 30 years of independent professional experience, we are extremely grateful that they took the time out to answer our questions.
Tuhin:
After stumbling into the market through a contract opportunity back home in Dublin whilst working abroad, Tuhin worked as an independent professional for over 7 years.
Despite not knowing much about contracting, Tuhin was eager to return to Dublin where his family were residing. Shortly afterwards, Tuhin became an Icon Accounting client and managed Programs and Portfolios of a cumulative value of over €350 million during his career.
Tuhin is widely recognized as a trusted adviser to multiple Bank's senior management teams having a wealth of experience across the globe in the areas of both business process management and IT change.
Dusan:
The opportunity to work on exciting projects and multiple different opportunities is what attracted Dusan to contracting initially. 8 years' later and Dusan has built a huge reputation in the sector and is still contracting successfully today. With experience in Linux, Open Source, Cloud (Amazon AWS, OpenStack), Agile Software Development, Devops and Automation (Puppet, Ansible, CFN, Heat), Dusan has seen it all.
Stephen:
Stephen started out working as a Programmer in the Software industry in Ireland in 2000, developing web applications across many different companies and industries.
With over 14 years of Contracting experience – primarily in Java development, Stephen used contract opportunities to stay doing what he loved, despite his client's best efforts to get him into a management role.
What are the biggest benefits to working as independent professional in your opinion?
T: Flexible hours was a huge benefit; I did not have to worry about booking time off to attend family events and instead could work around a schedule that suited me. This helped to improve my work-life balance and I would say that was another benefit, an improved work life balance. Finally, the ability to remove yourself from the office politics. When working as an independent professional, you can go in, do your work, and really leave everything behind you at the end of the day, as long as you do a good job!
D: The opportunity to work on many exciting and different projects as well as constantly learning from the new people that you meet on different projects were two huge benefits. The other huge benefit of Contracting for me was the improved work-life balance that comes with the added flexibility, which allowed me to up-skill whilst contracting.
S: The biggest benefit for me initially was the higher rate of pay, I was working alongside some independent professionals whilst working in full-time employment and they were getting paid more than I was for doing the same work, so I quickly fixed that.
This accompanied with fulfilling a long-term desire to become self-employed and again, the improved work-life balance allowed me to complete projects whilst also spending as much time with my family as possible.
I can also work on another project that I own called the Mindful Living Guide which was not possible, when working as an employee as I was very restricted with my time.
What advice would you give to a first-time Contractor?
T: Build relationships with recruiters and your managers, you never know when you will be looking for your next opportunity and keeping in touch with hiring managers and contract recruiters gives you a better chance than not keeping in touch. Even if you are not interested in your next contract just yet, keep in touch with the market, the rates and know what is happening out there.
Another tip I would give is to make the most of the increased income, you do not have to pay it all to yourself, save for a rainy-day or month where you do not have a contract.
Paying yourself less can often result in paying yourself more.
D: Prioritise relationships and liaise with colleagues as much as you can. Your network is everything as an independent professional and there is always something to learn from colleagues and managers that you are working with. It is very easy to go in, do your work and leave but establishing connections will be the difference in more contracts coming your way.
Up-skilling and cross-skilling are also very important to anyone who wants to work as an independent professional.
S: Be as adaptable as you can be, you may be starting a new contract role and come across some new technology that you have not encountered before, it is all about having a willingness to learn and to be adaptable to change. It is also paramount to build a relationship with the hiring client, I have had a six-month contract extended to a period of over 3 years, solely because the management liked working with me. If longevity is the goal, make the effort. I have worked with some contractors who were not always good to work with and you simply will not get extensions if people don't enjoy working with you.

If you were starting again now, would you do anything differently and if so, why?
T: Put your hand up early if you do not understand how something works, the team at Icon Accounting and even Rockwell Financial are there to help you and support you. If I were starting out again, I would be wiser with my increased rate of pay.
Put a plan in place with your account manager or financial advisor and make the most of it from the outset.
D: Spend more time prioritising relationships. Upskilling is important but your network is as important.
S: I would have more confidence with recruiters, I have come across some great recruiters but also some not so great. You can be knocked back at times, but you have to trust them to sell you to their end term client.
Know the market and ask for your worth, hold all of the cards when you enter negotiations.
Never discount relationships with fellow contractors and colleagues, they can often introduce you to new projects and recommend you to the employer directly which is priceless.
If you are an independent professional and you have any other tips and hints that you feel would be beneficial for first-time contractors, please get in touch.
Likewise, if you are new to Contracting and would like any questions answered by experienced independent professionals, we would love to hear from you, please get in touch by emailing info@iconaccounting.ie
Got a Question?

Let us help
Icon Accounting, Columba House, Airside,
Swords, Co. Dublin, Ireland, K67 R2Y9