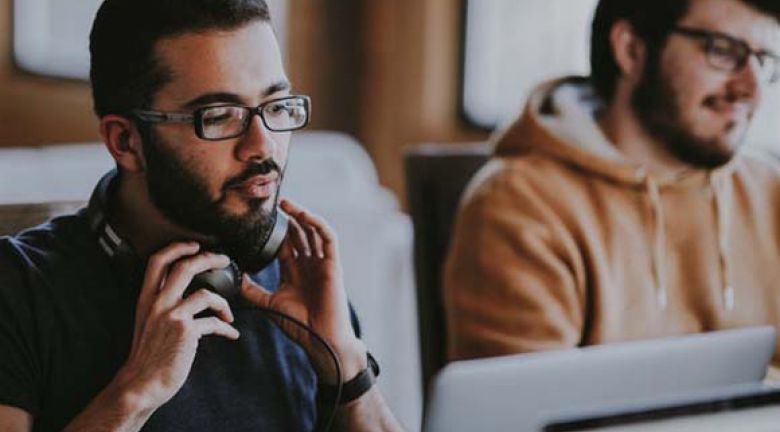 Employers are ever more aware of the importance of creating a positive and healthy work place for staff members. The benefits of having a happy work force means that staff members are more likely to stay with the company, maintain a positive mind set while in and out of the work place and speak more highly of the company outside their working day! Also, clients and customers will reap the benefits from dealing with a happy employee! It's a win, win situation! Icon Accounting strives to create a positive work environment and below are areas that we focus on in particular. A positive environment is something that cannot be created overnight and it needs constant care and attention. Once an employer embarks on increasing and maintaining a happy and positive working environment they may wonder why they did not do this sooner!
😊 Transparency and Open Communication Feeling valued at work is one of the main factors that will change how you feel and motivate you to work hard for the company that you are a part of. A great way to promote this feeling in staff or fellow colleagues is to discuss the company's missions and values at regular or annual meetings to ensure everyone knows what they are working towards. It is important to feel that you are a part of a growing company and that the work you are putting in makes a difference, and a difference that is recognised and valued. A mutual respect and interest among all staff, regardless of statuses, can mean that employees will not feel afraid to suggest ideas of improvement, which in turn can greatly benefit everyone and the growing company.
Team Spirit Having a great team behind you is one of the best confidence boosts you can get in the workplace. It is important for everyone to feel like they are not working alone and that they are a part of a team that can come together and deal with whatever problems may arise. This will build a great sense of unity and your staff and colleagues will feel like they are working for something much bigger than themselves, and as part of a team.
Showing Appreciation One of the most common reason that people are unhappy in the workplace is because they don't feel appreciated, but it so easy to avoid. The easiest place to start is with a "Thank you". Although to some it may not seem like much, to someone who maybe isn't as confident, little signs of recognition can really change the way a person feels and motivate them to grow with the company.
Trust in your Team Members As in everyday life trust is a builder and a breaker of every sort of relationship. Although trust in the workplace may not be on such an emotional level, it is key to maintaining that positive and happy environment. It is important to know that work delegated will be done and that projects will succeed. Having a level of trust in your team will ensure that you feel confident in the work of others, that the whole team wants the best for the task in hand and that you feel you can voice your opinion and it will be respected and taken on board.
Have some Fun and be Spontaneous!! This is a life lesson as well as a work lesson! Let's be honest, life is no fun if we take everything too seriously!! Organise competitions, team building events and celebrate birthdays..! After all your work team are your second family and most of us spend more of our time at work then we do at home. It is important to feel like you can be yourself at work, and by having a bit of fun now and again you can help build relationships on a personal level and in the end, this will help with every other aspect of maintaining a happy and positive work environment. There is no reason why we can't all love our jobs and be happy every day!! Team Icon 😊
Got a Question?

Let us help
Icon Accounting, Columba House, Airside,
Swords, Co. Dublin, Ireland, K67 R2Y9