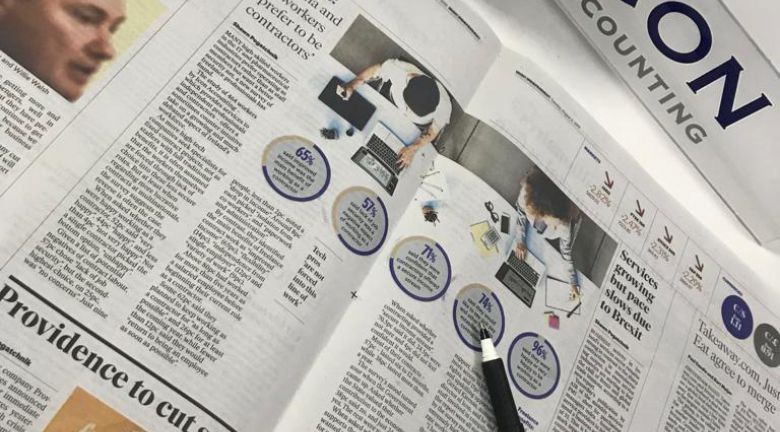 Pharma and IT workers prefer to be Contractors
New survey reveals what life is like for Ireland's Independent Professional Contractors
In June of this year, we asked Contractors to participate in our survey 'Life as a Contractor'.
Close to 500 Contractors completed the survey, providing a welcome opportunity to analyse the different dimensions of Contracting, including effectiveness, benefits and upsets.
We're now excited to reveal the results of our survey showcasing key findings and insights as published in today's Irish Independent.
See the results for yourself
The rise of Independent Professional Contracting has been a major feature of the Irish labour market in recent years. Research findings show that more and more people are choosing to work as Independent Professional Contractors with 'improved income' and 'flexible working hours' as the main benefits of contracting.
Interestingly, a large majority (80.35%) worked as employees for 5 years or more before switching to Professional Contracting.
One of the most impressive findings from the survey has been the high satisfaction rate of Contracting as a career.
Key Findings
Two thirds (65%) say 'improved income' is the main benefit contracting has brought for them
'Flexible working hours' coming in at second place at 13.79%
The response not only showcases the effectiveness of Contracting, but also exerts a tremendous influence and reassurance to those considering the move.
The confidence of Contracting offering a secure income stream also showcased positively.
Key Findings
A response rate of over 71% stated that they are 'confident or very confident'.
The average duration of contracts came in at 6 - 12 months
A response rate in excess of 62% intend to contract long term
25% intend to contract for the next year
12% intend returning to being an employee
When asked on the potential negatives associated with contracting, overwhelmingly 74% said limited access to sick pay and other 'social welfare benefits' were a concern.
However, the good news is that plans to bring forward increased social welfare benefits for self-employed people now means that from November 2019, Independent Professional Contractors are entitled to Jobseekers Benefit.

For further information on how to set up as a Professional Contractor
Contact Icon Accounting's Advisory Team
Got a Question?

Let us help
Icon Accounting, Columba House, Airside,
Swords, Co. Dublin, Ireland, K67 R2Y9