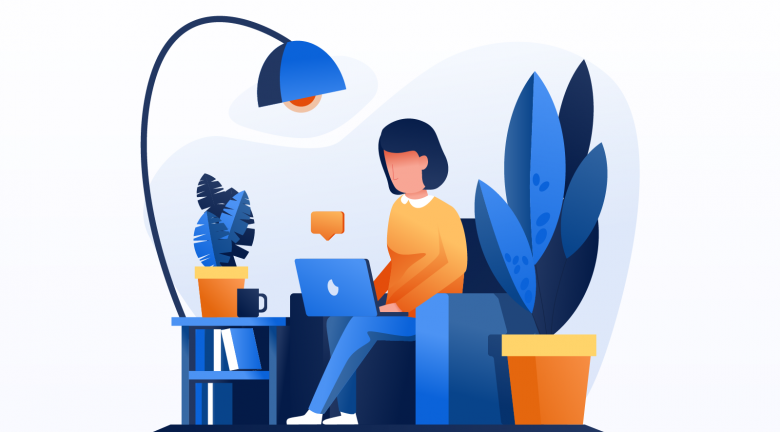 The Information Technology Sector has been the driving force behind of the Daily Rate Contract market in Ireland since 2008. Since then, and the success it has provided for both hiring company and candidate, there has been a significant trajectory of growth across a multitude of other emerging sectors such as Life Sciences, Pharmaceutical, HR and Finance and Engineering.

As part of a series of guest blog pieces, we have asked some of the most experienced Contract Recruiters to provide their insight, experience, and opinions on what is happening in the Contract Market.
Our first feature looks at the Information Technology Sector and how some of the best recruitment consultants see the sector changing, if at all, in the short-medium term future.
We are incredibly grateful to have received insights from Lorraine McGrath of Realtime Recruitment and Jason McNeill of Vantage Resources, so without any further delay, let us get into what we asked them!
At the beginning of the Covid-19 pandemic in March 2020, there was a significant increase in demand for highly skilled IT workers as businesses were forced to pivot to a work from home model. Has the level of demand increased since March 2020 in your opinion?
Lorraine: Initially just after the Pandemic started the demand for staff decreased as companies prioritised getting their workforce mobile however that didn't last long. I've been in recruitment since 2014 and 2021 by far has been the busiest year and the demand for IT workers has skyrocketed right from junior support up to senior appointments, both on perm and contract.
Jason: At the start of the pandemic, we seen a huge increase in the demand for independent professionals, but it did start to level out towards the end of the year. 2021 on the other hand, has been better than ever in terms of demand for candidates. This 2021 demand is also steady and consistent, which tells us it may be here for quite some time! Hopefully so!

With Ireland often being deservingly recognised as a hub for excellence with regards to IT personnel and skillset, do you feel that the skills-gap is starting to close or do you feel that there is still a significant skill-set shortage in the IT industry in Ireland.
Lorraine: There is still a massive IT skills shortage in Ireland, which is great news for the IT Contracting market and the remote working market.
Jason: There is a huge skills gap present in the market and unfortunately, not enough emphasis on education in STEM from primary schools throughout to universities, moreover in girls' schools. The remote element has helped as some clients can hire candidates internationally, but that too comes with further compliance and responsibilities.
Do you feel that there is a more positive reception when discussing contract roles with candidates than in previous years? If so, why do you think this is?
Lorraine: Absolutely, when the pandemic reached Irish shores in February/ March of 2020, the majority of people that was on the lookout for new opportunities decided to stay in their current roles due job security and fear of the unknown. With a return to normality, I get the sense that most people are back on the market.
September 20th seen a return to office for a lot of companies, and with that we have seen a number of candidates explore daily rate contracting due to the flexibility with remote working options.
Jason: Yes, this is the case, and it can be attributed to a number of contributing factors. The contingent work model is ever-present in the UK, USA and Australia for quite some time already and it has proven itself as an effective model so people are more mature to the sector and the benefits it has.
Do you feel that there are more hiring clients now willing to explore the benefits of contract recruitment than there were in 2019? If so, why do you think this is?
Lorraine: With the market being so busy and a shortage of candidates on the market, hiring clients are running behind on projects as they can't hire the right permanent staff. They are starting to hire highly skilled contractors to bridge the gap while giving them time to hire the right permanent employee. Often, we see the contractor being kept on as they have done such a good job onsite, and it turns into a rolling contract. Having a % of the workforce as contractors gives clients flexibility which is key.
Jason: We're in the contracting space for quite some time now but certainly some of the smaller companies who may have focussed on permanent opportunities are now exploring the benefits of engaging with Contractors.
Having said that, there is also many large companies prioritising permanent positions to their best independent professionals to retain the talent for the long-term.
Are you excited/confident/nervous or other about the prospects of the industry in the next 3 years? (If you could provide a reason/indication for feeling this way, that would be greatly appreciated).
Lorraine: I'm very excited about the IT industry. It is going from strength to strength. Ireland is becoming the number 1 choice for companies' European headquarters and with the constant work the IDA is doing in the US there is a constant stream of new companies coming to Ireland because we are known as a hub for excellence with regards to IT. Add to this the great standard of living that can be achieved in Ireland, compared to a lot of other countries will always make Ireland a very attractive choice for candidates.
Jason: It is hard not to be excited given the current demand in the market but I am also excited to see how the next phase unfolds with many companies returning to the office. We've experienced the World''s biggest experiment with remote working so far so I am sure it will be an interesting time, but one that is certainly exciting.
In your opinion, what, if anything, needs to happen to ensure that the market has sufficient supply to cover the demand required in Ireland?
Lorraine: Further government support is needed to recognise that IT contracting is an essential part of the solution and in turn, allow highly skilled labour to continue to relocate here easily.
Jason: An emphasis on education may solve the short-term shortage, but we will continuously experience a shortage until STEM education is introduced and prioritised throughout the education cycle.
There are also low-code and no-code developments happening that will give more people access to the skills required to gain access to the industry which will help.
If you were in the shoes of a student considering their next career move, what area of IT would you advise they consider?
Lorraine: Data Science, Machine Learning, AI is huge at the moment and is just going to get bigger. Python, R and Matlab are also constantly on job specs that we see from hiring managers so they would be good areas to research more.
Jason: It depends on the stage of education that you are at, Robotics, AI and Cybersecurity are all experiencing significant growth and we could be at the start of the wave for these so if you're just starting out, try to catch the next wave. There will always be demand for Java and Dotnet developers too so don't disregard those as options either!
If you are an independent professional and you would like to get further insight into the contracting market, please get in touch with our team who can be sure to add your question to our next guest feature.
We would like to thank Lorraine McGrath and Jason McNeill for their contribution and insight, which was greatly appreciated.
You can connect with both of our guests and stay up to date with opportunities they may have by connecting on LinkedIn through the above links.

We look forward to our next guest feature which will focus on the Life Science, Medical Device and Pharmaceutical sectors of the contracting market.
As always, if you would like to hear more about the contracting market and the benefits of becoming an independent professional, you can reach the team by emailing info@iconaccounting.ie or by calling 01-8077106.
Got a Question?

Let us help
Icon Accounting, Columba House, Airside,
Swords, Co. Dublin, Ireland, K67 R2Y9