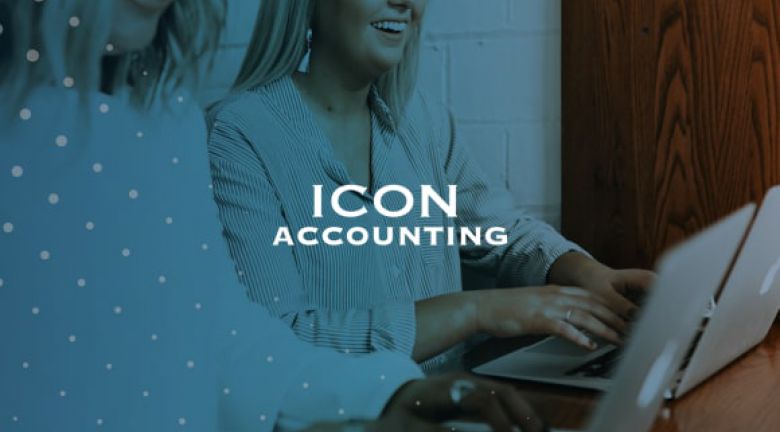 Some of the biggest companies and brands that are known Worldwide today, have emerged from difficult financial economic circumstances. Disney, Microsoft and more recently, WhatsApp, Groupon, Slack, and Uber all share a similar story.
Firstly, they were formed during financial downturns, where funding was near impossible and optimism levels were deflated, but even more impressive than that, their founders all shared the common belief that it was possible for a recession to serve as a launchpad for global success.
With the ongoing restrictions in place to help prevent the spread of COVID-19, we have witnessed history with millions of people across the globe being asked to stay at home for the foreseeable future.
It can be a challenging task for many to remain positive in times of uncertainty, however, there is opportunity within the additional time that we have all gained due to the closure of gyms, restaurants, cinemas and everything else in between.
Within this article we will analyse the top ten online platforms to up-skill or to learn something new that can help to not only pass any spare time productively, but also present additional opportunities in the future.
At a very minimum, it will present your proactivity to potential clients and also provides self-satisfaction by learning new skills and pursuing new goals and interests.
A very cost-effective approach to online learning. With more than 50 million students, Udemy offer courses under a wide variety of topics including IT and Software, Development, Project Management, Personal Development and Productivity. Many of their courses are also prepared from experts in the industry and they offer courses in over 65 languages.
With founders such as Harvard and MIT, edX has become one of the leading MOOC providers in the market. They work with top-ranked universities in the world and industry-leading companies to offer more than 1900 courses to choose from. Upon completion, you will also a certification as recognition and can share this with potential clients, colleagues and on your LinkedIn.
A main competitor to edX, Coursera also works with more than 200 of the world's top universities and industry educators' partner to offer courses in a vast array of topics, including but not limited to Data Science, Computer Science, IT and Personal Development. You can also be accredited on completion of their courses, specializations, certifications or degrees. They also offer access to the Coursera community which is a great platform available to interact and network with other likeminded attendees.
LinkedIn Learning is the next generation of Lynda.com and perhaps the most appealing to those who are already on the platform. It offers members a cost-effective yet personalized learning experience, shaping recommendations from each attendee's profile. They focus on three main programme categories which are Business, Creativity and Technology. LinkedIn Learning offers over 16,000 courses to help tackle member's daily requirements and career goals.
Udacity offer Industry leading programs built and recognized by top companies worldwide, which are designed for students to master the skills that Tech companies desire. Their model is designed around completing real life projects, which will help showcase your experience to employers. To assist their students, post completion of their Nanaodegree, graduates gain access to Udacity's Talent Program, which partners with companies like - Google, AT&T and Kaggle to name a few.
Treehouse courses are orientated towards IT workers and developers, and offer 4 main Techdegrees; • Front End Web Development: HTML, CSS, and some JavaScript
• PHP Programming
• User Experience Design
• Full Stack JavaScript
Video course material is also supplemented with projects to help students to build a portfolio for future employers. Attendees also receive weekly support through the Treehouse online community which operates through Slack, and, can also take part in social challenges such as #100DaysOfCode.
Similar to Treehouse, Code Academy is another platform oriented to assist people learn the world of coding, however, it is more suited to those interested in upskilling with shorter courses, or who are interested in Data Science specifically. Code Academy use interactive coding challenges, tutorials, and projects to helps students specialise in whatever subject they choose, and the pro-version will also grant you access to their private Facebook group and other forums on their site to allow interaction with other students in your field.
An Irish based company, which we are proud to say didn't make this list on merit.
Alison is one of the world largest free online learning platforms with a mission to make it possible for anyone, to study anything, anywhere, at any time. They work with subject matter experts from Education, Business and Government Agencies to offer over 1000 up-skilling courses across nine categories, including IT, Life Science, Software Development, Marketing, Operations and Software Engineering.
In response to COVID-19, General Assembly are offering all of our courses remotely. They offer programs in Web Development, Data Science and Analysis, User Experience Design, Digital Marketing, Product Management. A nice feature with General Assembly is that students can choose from a range of full time or part time courses, whether it be live streamed or at their own pace.
If you're going to work with websites, you'll need to know how to analyse web traffic. And that is why we recommend Google Analytics Academy. Similarly, to many of the other options listed above, it is a free online course and suitable for all levels. Whether you want to get a basic understanding on the features of analytics or whether you want to develop your expertise further for more complex analysis and marketing tools, Google Analytics Academy is a great option. What better company to learn about website traffic than the busiest website in the world?
That concludes our list of ten online platforms that you can visit from the safety of your own home. These providers can provide real value, satisfaction and opportunity beyond measure, when met with a positive outlook, determination and a willingness to learn.
Next week, we will examine the best productivity tools that can help you get back firing on all cylinders or may even assist you in worker smarter (not harder), than ever before.
We'd love to get your thoughts and experiences on any online courses that you have completed, please don't hesitate to contact us at info@iconaccounting.ie with your own experiences, we'd love to hear from you. You might even get an Icon Accounting goody bag in return!
Got a Question?

Let us help
Icon Accounting, Columba House, Airside,
Swords, Co. Dublin, Ireland, K67 R2Y9