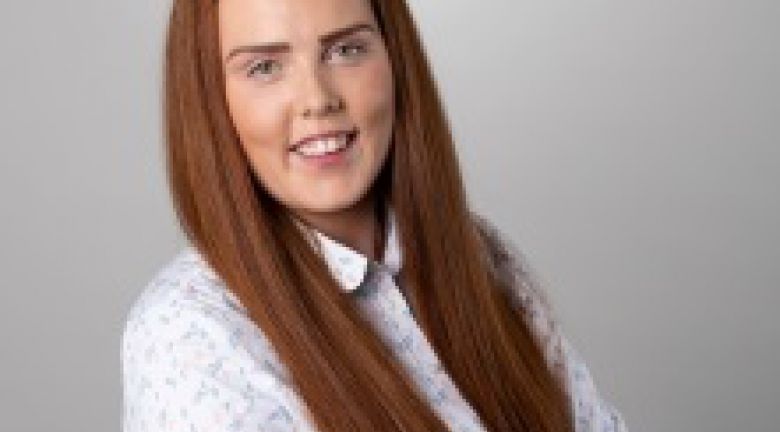 1.If you could choose a superpower, what would it be?
Teleportation
2. If you could be any fictional character who would you be?
Buzz Lightyear from Toy Story
3. Name your 4 ideal dinner party guests?
Bill Clinton, Beyonce, Pat Spillane, David Attenborough
4. What did you want to be when you were growing up?
A Teacher
5. If you weren't working in Accounts, what would you be?
Quantity Surveyor
6. Who inspires you?
My Father
7. What is your favourite holiday destination?
Anywhere out of my 5km radius at the minute!
8. Do you have any strange talents?
Not that I know of!
9. What is your childhood nickname?
Annie
10. Are you a spender or a saver (bear in mind you work in Accounting)?
Bit of both I suppose!
11. What 3 words would your close family use to describe you?
Level- headed, Kind-hearted, Noisy
12. What is something you have done but will never do again?
Dye my hair, it's hard to cover ginger!
13. If you could change places with anybody for the day, who would it be?
Meghan Markle
14. Name 2 things on your bucket list?
Sky Dive & Wildlife Safari
15. What was the last thing you won?
Tickets to a GAA game (online)
16. Do you have any guilty pleasures?
Food in General!
17. What chore do you hate doing the most?
Cleaning the bathroom.
18. What is your favourite flavour of Crisps?
Salt and Vinegar
19. Name your 3 favourite smartphone apps?
Spotify, Just Eat.ie, Pinterest
20. Who would play you in a movie about your life?
Eh not really sure but I'll say Meryl Streep!
Got a Question?

Let us help
Icon Accounting, Columba House, Airside,
Swords, Co. Dublin, Ireland, K67 R2Y9