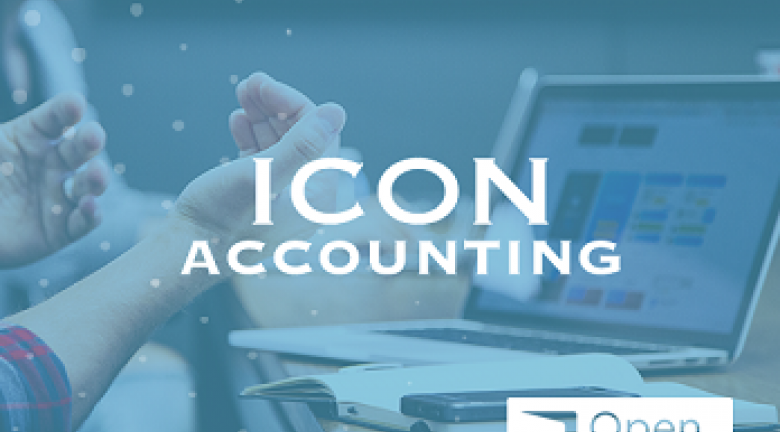 From the disastrous bushfire emergencies in Australia, the president of the United States being on trial for impeachment, the eventual withdrawal of the UK from the European Union and most prominently, the worldwide pandemic that is COVID-19.
The latter of which has caused the world to pause and with good reason. People have lost loved ones; others have lost their employment and many people are suffering mentally and emotionally Worldwide as a result of the outbreak. Businesses have been forced or in some cases, voluntarily closed, to help prevent the further spread of the virus and as a result of this, there have been huge financial implications on the global economy. It is now looking more likely that COVID-19 will cause further economic downturn before the world bounces back.
This article will analyse the current trends in the recruitment sector and examine the role of independent professionals in the economy's recovery.
The terms 'contracting', 'freelancing' and 'independent professional' have continued to become more of a household normality as the rise in demand for a more balanced working life, has been consistent since the last economic downturn in 2008.
There are multiple driving forces behind the increased popularity in contracting, including, the 21st century professional pursuing more flexible working arrangements, companies turning towards hiring contingent teams rather than full time employees and recruitment agencies are now also reaping the benefits of having invested in dedicated contract departments for the past number of years.
The recruitment sector as we know it has almost completely halted as a consequence of the level of uncertainty that is currently surrounding the world of business. Having said that, independent professionals and contract employment are now in higher demand than ever before. Contracting has been extremely popular and successful in the IT, Engineering, Finance and Pharmaceutical sectors over the last ten years, but current trends suggest that working as a contractor is going to appeal to many more full-time workers as a result of the COVID-19 pandemic.
Workers all over the world have also been asked to stay at home in an effort to prevent the spread of the deadly virus. Improved technology and IT infrastructure have allowed many businesses to continue operating whilst the physical work premises are closed.
According to a recent survey carried out by the Whitaker Institute at NUI Galway and the Western Development Commission, researchers found that 83% of workers surveyed want to continue working remotely after the COVID-19 crisis has passed. Over half of those surveyed had never worked remotely before. What will this mean for employers? Has the typical working environment transformed beyond return over the past few months?
Although working from home is new for many employees, contractors, or independent professionals as they are formally referred to, have already witnessed the benefits of working remotely.
The survey also examined the perceived benefits and drawbacks of working from home from the employee's perspective. No traffic and no commute topped the poll at 76%, greater flexibility around managing the working day was outlined as a benefit from half of those surveyed and the most common feedback received, is that people have more time for themselves, their family and also exercise while working from home. Other comments included that people feel they can eat healthier and also benefit from less colleague related distractions whilst also appreciating the reduction in carbon footprint.
Flexibility and Control are not the only benefits that are causing a surge in the number of workers enquiring about contracting. Contractor's often attract better pay rates than full time employee equivalents, (as much as 49% higher for software developers) as cited by many reports, not only in Ireland but also internationally.
There are more financial benefits for those who decide to step into the 'project-based economy' with greater scope for tax efficient pension-planning and wealth management, combined with the ability to claim expenses for work related costs.
On top of these significant benefits, professional contracting allows individuals to acquire new skills and to increase their network reach as they move from project to project and company to company, often industry to industry, gaining a unparalleled amount of experience along the way.
Taking the above into consideration, it is understandable that workers are now, more than ever before, interested in working as a professional contractor rather than as a typical employee. The biggest drawback associated with the 'project based economy' is the level of uncertainty that surrounds finding your next contract, however, as COVID-19 recently demonstrated, there is no such thing as certainty in employment, not even in a full time employee contract.
As previously mentioned, the driving force behind the increased popularity is not solely a result of workers wanting more flexibility, higher earnings, and more control.
All the more, companies are now beginning to witness the benefits of having a flexible workforce over the traditional 'full-time' employee when it comes to project-based work.
Not only does hiring contractors mitigate the risk of external factors influencing the organisation, it can be hugely beneficial in cutting costs.
Professional Contractors require little to no training and are geared to hit the ground running, they often work remotely, and the contractor's daily rate is all inclusive. You only pay a contractor for the days physically worked – there is no holiday pay or sick pay.
Professional Contractors can source income protection privately or through a preferred provider.

On top of the saving costs, hiring a temporary workforce has multiple other benefits including the ability to attract top class talent that they may not be able to acquire or afford on a full-time basis.
This method of hiring allows organisations to scale up overnight and also gives them a competitive advantage as they have the ability to react with agility when required to do so, and the COVID-19 effect again springs to mind.
Having said that, in a recent survey conducted by Icon Accounting, the collated data suggests that although companies can separate themselves from professional contractors more freely than when compared to full time employees, only 17% of those surveyed had lost their employment as a result of the outbreak and over 12% of this figure accounted for contracts that were paused, and not cancelled. This again suggests that contracting is no less certain or less secure than traditional employment.
Having addressed the latest trends and comparing them to the most recent global economic downturn in 2008, the only certainty that we can be sure of at this time is that contracting will continue to boom as a result of demand from both sides of the market.
There are massive benefits to both the individual and the organisation, but it is extremely important that the correct research and preparation is implemented from both the hiring company and the employee looking to take their next career move into self-employment.
Moving from a permanent position to a contracting role is a big career step but clarity is quickly achieved through engagement. Often the simplicity of contracting is over-complicated and there are multiple solutions available to comfort almost any initial doubt a worker may have.
Contracting does not have to mean flying solo or removing the safety net of social welfare benefits, there are solutions available which allow professional contractors to retain their contributions, whilst also increasing their tax efficiency and flexibility.
In a complex study carried out by Andrew Burke, Dean of Trinity Business School, the study shows that professional contractors do not displace or replace full-time workers.
Over time, engaging with professional contractors can have a positive impact on full time positions as a result of increased economic activity. This results in further growth for the organisation and increased potential for full-time positions.
This again reiterates the significant role that professional contractors and freelancers will play in restarting the economy.
Supported by current trends, I am confident that with the continued support of the public sector, small start-ups, and large multinationals, professional contracting will become more popular and account for a higher percentage of the workforce than ever before.
If you are a worker interested in finding out more about contracting or investigating what your daily rate and take home pay would look like as a contractor, please reach out and we can very quickly recommend whether contracting is a good fit for you. Alternatively, if you are a company considering hiring independent personnel, we strongly recommend getting in touch so we can assist you in preparing a clear and concise on-boarding process that will ensure efficiency, compliance and also insurance.
Icon Accounting are a dedicated professional contractors accountant with over 12 years' experience in finding the correct solution for an individual and for the organisation.
Contact Icon Accounting – info@iconaccounting.ie or 01- 8077106.
Got a Question?

Let us help
Icon Accounting, Columba House, Airside,
Swords, Co. Dublin, Ireland, K67 R2Y9