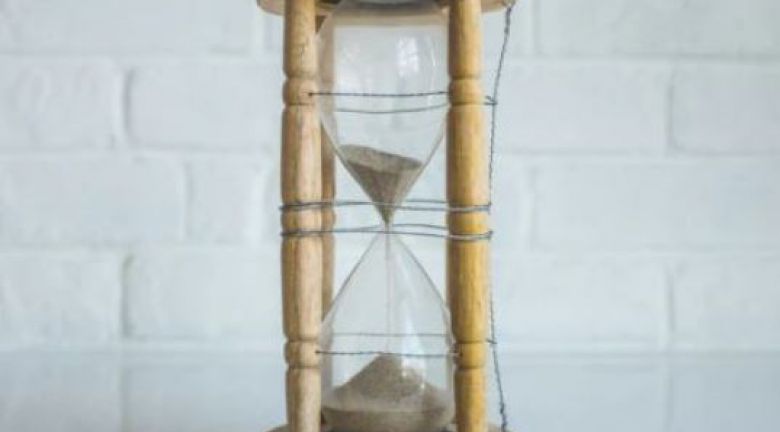 Time Management has always been amongst the most important skills for workers, but never more so than in the last 12 months as effectively managing our time has undoubtedly become more significant.
Between juggling work demands, teams' meetings, home life, home-schooling, a zoom social life and everything in between - in a time when we have had more time at home than ever, our schedules seem to be fuller than ever before!
As a self-employed contractor one of the most important skills to master and invest in is your time management. Finding ways to focus & segment your time to ensure deadlines are met is a crucial ingredient to your success.
If you are new to contracting, this is where we can assist. With a fully dedicated account manager to introduce you to the contracting world as well as digital and user-friendly portal that streamlines the invoicing, payments, and storage of business documents.
We have rounded up some helpful tips to help you to achieve your time management goals as a self-employed contractor, and most importantly winning time back into your days, weeks & months.
Schedule Time Off
Controversially, we will start with taking time off which is often the last thing on a self-employed contractors mind.
While some contractors can often end up working more time than full time employees, we put this down to trying to do everything yourself. The transition from permanent employment to contracting can seem like big change if you are doing it all yourself, feedback from our clients has always been that by partnering with Icon Accounting, they had more time to focus on what they do best and less time trying to invoice and remain compliant.

However, the only person who can control your time is you.
When you are self-employed, taking the time to learn how to manage your time most effectively is key! Be sure to recognise the importance taking time off and plan it into your schedule. Learning how to set time boundaries on closing down the laptop is a key ingredient to your ongoing sanity and success!
Plan Ahead
One of the perks of working as a self-employed contractor is increased flexibility & the ability to build your work schedule into the ecosystem of your wider life.
Work out what needs to fit into your week or day and work backwards to find what hours are realistic for you as a self-employed contractor when you are starting out.
That way you won't start by overextending and you are ensuring the role fits in with your life rather than the other way around. Add in scheduled time for breaks throughout your day to ensure that calendar does not get blocked back-to-back from the outset.
Scheduled time for breaks, food, exercise and personal time will contribute to a sustainable long term happy self-employed lifestyle that you will never look back from!
Use Tech to Help Plan your Time
There are an array of tools, many of which are free and designed to help you plan your time in a digital world.
Our contracting community have shared some of their favourites here too!
Choose Your Flexibility Boundaries
Let's be realistic here- self-employed life can be more demanding in some ways than employment – sometimes you do need to be flexible to reach a deadline, fit in a new project, the list goes on… and it is totally understandable. Having said that, it is important to have a plan in place to ensure this is an exception rather than a rule. Set the hours you work, that you are available and responsive so your employer or client can expect a fair response within reason.
Another way is to build in some buffer time for projects to ensure you do not overextend – that way if the worst/ best happens and your finish right on time you just have an extra hour back in your day!
On the other side if time is getting tight to deliver on a project you have promised - be honest, set new timelines & clearly communicate- at the end of the day we are humans and goalposts can sometimes change- don't be too hard on yourself!
Routine
Build a sustainable routine that works for you- for some its early start & early finish- for others it is getting a 10km in before the emails kick in. Whatever works for you decide what routine you would like and get scheduling!
You may not be an employee, but you still have a boss…YOURSELF!
Take stock and review how your schedule is working and change it around to make it boost those productivity levels without even realising.
Get Realistic
Remember why you started and work around that.
More than ever, businesses are measuring their staff on productivity levels in a remote working world.
That being said, if that means taking an hour off to drop the kids to school or go for a run in the middle of the day once you are still getting through that workload who cares!
We have been programmed to believe in the 9-5 as the 'right way; for many professions but the reality in the 21st century is actually very different in achieving our most productive, sustainable & happy working state.
If you are ready to get started as an independent contractor our award-winning team are always here to help you get the most from your journey- talk to us today.
Tel: +353 1 8077106
Email: info@iconaccounting.ie
Got a Question?

Let us help
Icon Accounting, Columba House, Airside,
Swords, Co. Dublin, Ireland, K67 R2Y9