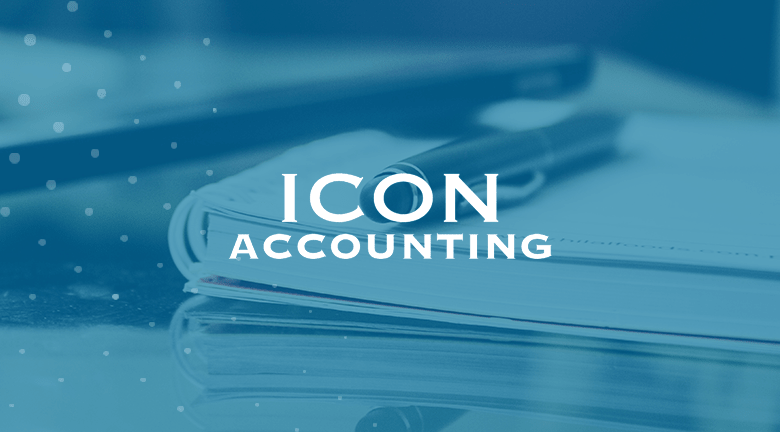 The results for many have been quite positive, with parents being able to benefit from work/life balance and a flexible schedule, companies having reduced costs and with less people commuting to work than ever before, our ecosystem has also benefited.
Having said that, a common question that continues to arise over the concept of working from home is: can productivity remain the same compared to when working in an office?
For some, matching workplace productivity has been difficult without their dedicated workspace, and more life distractions being encountered on a day to day basis - whether it is living in a noisy neighbourhood, caring for young children and trying to manage home-schooling in addition to workload, or simply the ability to access more technology and social distractions.
Given the continued effort to prevent the spread of Covid-19 and the request to work from home wherever possible remains intact, and with many companies now looking to adapt remote working into their company culture going forward, it may be worthwhile to dedicate some time to create a focused structure to assist in remote working.
We have collated a list of the best productivity tools to assist you in starting the process and maintaining productivity.
If the name doesn't say it all, maybe their client portfolio including big brands such as Facebook, Booking.com and InVision will.
Serene is all about single tasking and eliminating the noise which causes many to lose optimum productivity throughout their workday.
It offers members a cost-effective approach to remaining focused on the task at hand, breaking workdays into targeted sessions and not forgetting to include regular breaks to ensure continued high levels of concentration.
Serene also allows users to tackle social distractions, blocking access to website and applications, having the ability to update statuses to unavailable on systems which as Slack, and also providing a phone silencer feature which automatically puts 'do not disturb' mode on during Serene sessions.
It also tackles common barriers to productivity and even offers focus enhancers with countdown timers, scientifically proven concentration music and can even work with Philips Hue Lighting system to ensure the optimal working environment!
The only downside of this application is that it is currently only available for Mac OS but it looks like it will be available to Windows users very soon!
Have you ever found yourself at the end of at workday wondering where the day has gone and questioning are you getting enough work done?
Toggl can help you improve your time management! This time tracking system will give you a breakdown of your complete working day, helping you understand how much time you dedicate to each task, allowing you to then analyse if it should really be the case and if improvements need to be made.
The benefit of the system is that they have both an app and web version available for all systems, meaning you can start and stop tracking anywhere at any time! And another massive benefit - it's free!
In recent years, numerous companies have adapted new ways of working, particularly integrating project based work and agile teams. To ensure that we individually remain productive, we also need reassurance that teams can collaborate effectively to produce group productivity.
Trusted by millions around the world, Trello is a project management application allowing for the organization, collaboration, and completion of team projects in a flexible and simple way. Visual boards define projects, which users can customise with lists and card specific tasks as they wish.
It suits every team member's working style, with the board providing a simple overview of project requirements, and cards giving detailed breakdowns of each task at hand - including options to add deadlines, checklists, voting tools.
Customisation is also a key aspect of Trello, with the system able to integrate applications teams already use – ranging from Salesforce, Slack, Google Drive, Evernote, and many more.
In saying that, some say the readymade templates cover everything they may need!
There is no question that poor communication is a major driving force in harming productivity. With the sudden shift to remote working for millions, many workers have felt additional pressure to try to stay connected and get work done.
Although I was previously not a frequent user, I definitely have become a fan for life of Slack during the Covid-19 pandemic.
It allows all workplace collaboration, whether it be with dedicated team or outside partners, to take place in a single location. An extra plus is the ability to share files and avail of other integrated applications, such as Zoom or Google Drive.
All in all, Slack has made me feel communicated with, informed, and it has given me the ability to collaborate with different teams throughout the business, which ultimately, has increased my productivity.
It can be a challenging task for many while working remotely at home to switch off or to persuade yourself to not work through breaks in order to get that one additional task finished for the day, but as the saying goes, burning a candle from both ends more often than not, results in a dark room.
It is more important than ever to take regular breaks not only to ensure our energy levels remain at optimal, but also for our mental health.
One rule to follow to achieve such is the 'Pomodoro Technique' - working in intervals of 25 minutes and taking short breaks of 5 minutes in between each task. However, no need to go setting manual timers on your phone, apps such as the Focus Keeper can do it for you!
The app simply notifies you when to take a short break, and each task automatically begins one after the other.
Additional useful features of the application are the application to customize task intervals timing, selection of sounds available, objective setting and reports to help you improve your productivity even further.
Another great application which you can follow the 'Pomodoro Technique' is Forest, however, the mission behind this application is what separates it from the rest.
The main objective of Forest is to remove one of the key barriers to our focus - our phones! By not touching your phone for a set period of time, a virtual seed planted will grow into a tree.
However, if you do leave the app during the focus session, the planted seen will disappear! Aside from motivations to earn rewards for remaining focused and unlocking new tree species, the app satisfies personal motivations as users can actually contribute to help plant a tree in real life.
To date, users have allowed over 800,000 real trees to be planted thanks to Forest's work with Trees for the Future!
That concludes our list of the best productivity tools to ensure you work smarter and not harder in the future.
We hope that the above list can help in choosing a new productivity boosting application and we would love to hear your thoughts and experiences on any productivity practices that you maintain- info@iconaccounting.ie
You might even get an Icon Accounting goody bag in return!
Got a Question?

Let us help
Icon Accounting, Columba House, Airside,
Swords, Co. Dublin, Ireland, K67 R2Y9