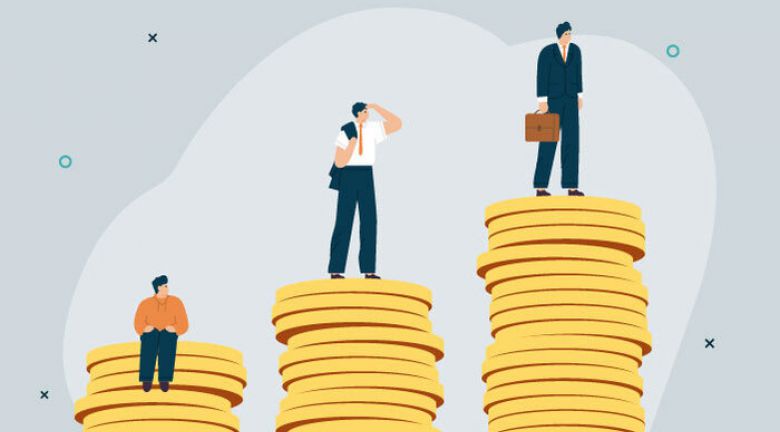 8 of the Most Popular Professional Development Couses on iPerks right now!
The Contracting Market is one that has witnessed significant growth over the past decade, arguably, at its most prevalent rate throughout 2020 and 2021.
With increased demand comes increased opportunity and our Business Development Team have compiled 10 of the most popular iPerks courses to help you develop professionally regardless of what industry you are currently operating in.
Up-skilling has always been pivotal for Independent Professional Contractors to attract the best daily rate opportunities and with thanks to iPerks, up-skilling can be achieved around your availability, making it a real possibility for all of our clients.


1. Learning how to Learn – Powerful Tools to Help You

About this Course:
What better place to start if you want to clear the cobwebs before jumping into new learning experiences?
This course gives you the access to learn about how the brain uses two very different learning modes and how it encapsulates ("chunks") information. It also covers illusions of learning, memory techniques, dealing with procrastination, and best practices shown by research to be most effective in helping you master tough subjects. With a 4.8 from 5-star rating, the 21,386 Reviewers have gained massive value from the course.
Time to Complete:
The course takes approximately 15 hours to complete and can be completed 100% online.
2. Project Management & Other Tools for Career Development Specialisation

About this Course:
Project management has been proven to be the most effective method of delivering products within cost, schedule, and resource constraints. It is an essential skill in the modern digital constantly changing world. This intensive and hands-on series of these courses gives you a blend of skills from project management. You will gain a strong working knowledge of the basics of project management. You'll learn the key roles and responsibilities of the project manager and project team and to answer some key questions upfront to help you meet project objectives, as well as managing project risk.
Additionally, this course will also cover essential career success skills that have become indispensable, like business writing, negotiation and effective problem-solving.
Time to Complete:
The course from the University of California takes approximately 6 months to complete at a suggested pace of 1 hour per week. It can be completed 100% online and is available in a variety of languages.

3. Microsoft Future Ready – Azure Cloud Fundamentals

About this Course:

One of 20 'Microsoft Future Ready' courses that are available to all clients through iPerks.
This course will provide foundational level knowledge of the cloud service and AI. While in-demand tech skills are changing, employers are faced with a shortfall of qualified candidates.
Offered through a collaboration with Microsoft, this course will teach you the fundamentals of Microsoft Azure and how Azure services fit more broadly into an IT ecosystem. You will get the opportunity to try out Azure yourself and learn how to navigate Microsoft's platform.

Time to Complete:
As an introduction to the subject, you can expect this course to take no more than 12 hours but you can choose to complete it at your own pace, all of which can be completed online.


4. Engineering the Future – Creating the Amazing

About this Course:
You will learn how the disciplines of maths, biology, computing and physics, alongside creative thinking, and people skills, come together to produce cutting-edge engineering projects. You will also explore the impact of modern engineering on a diverse range of industries, from healthcare to artificial intelligence. Delivered by the University of York and a perfect course for any of our clients that have a passion for physically creating and engineering.
Time to Complete:

This course should take no longer than 12 hours to complete but also offers flexible leaning so you can complete it as quickly or as slowly as you feel necessary.


About this Course:
On this course offered by the University of Leeds, you will explore the global landscape of medical device trends by looking at the past, present, and future of medical technology development.
You will be introduced to the key factors driving the development of innovative medical equipment and learn how medical devices are classified. You will also explore medical device regulation as you follow the product development process of a new medical device, from identifying the clinical need to launching the final product.
Time to Complete:
The course takes approximately 12 hours to complete but offers flexible learning, making it suitable for everyone but particularly interesting to anyone studying engineering, product design, and disciplines related to healthcare, or professionals working in the healthcare sector in a medical capacity or as MedTech designers.
6. Preparing for Google Cloud Certification

About this Course:
This program provided by Google Cloud Training directly, provides the skills you need to advance your career in cloud architecture and provides a pathway to earn the industry-recognized Google Cloud Associate Cloud Engineer certification. Through a combination of presentations, demos, and labs, you'll explore and deploy solution elements, including infrastructure components such as networks, systems, and applications services; and you'll gain real world experience through several hands-on Qwiklabs projects that you can share with potential employers.
Time to Complete:
There are 6 mini subjects in this course, which overall will take up-to 4 months to complete at a commitment rate of 4 hours per week and is also available with subtitles in a variety of languages.
7. Advanced Cyber Security Training – Network Security

About this Course:
Cyber-attacks on your business or home network can have devastating results and have been one of the most common worries for companies throughout the Covid-19 pandemic. This course will give you the knowledge and skills to identify and prevent these attacks, as well as helping you increase your network security.
Using a practical approach to cyber security, you'll learn how to deal with the growing problem of network attacks and understand how malicious hackers could break into your network. This course is provided by the International Council of E-Commerce Consultants, also known as EC-Council, the world's largest cyber security technical certification body.
Time to Complete:
This course takes approximately 4 weeks to complete with a commitment of 3 hours per week but again can be completed at your own pace.
8. IBM – Introduction to Machine Learning
About this Course:
Machine Learning is one of the most in-demand skills for jobs related to modern AI applications, a field in which hiring has grown 74% annually for the last four years (LinkedIn). This Professional Certificate from IBM is intended for anyone interested in developing skills and experience to pursue a career in Machine Learning and leverage the main types of Machine Learning: Unsupervised Learning, Supervised Learning, Deep Learning, and Reinforcement Learning. It also complements your learning with special topics, including Time Series Analysis and Survival Analysis.
Time to Complete:
One of multiple IBM courses offered directly through iPerks, this course is estimated to take up-to 6 months to complete at a suggested pace of 3 hours per week.
Although it is recommended that you have some background in Python programming, statistics, and linear algebra, this intermediate series is suitable for anyone who has some computer skills, interest in leveraging data, and a passion for self-learning. We start small, provide a solid theoretical background and code-along labs and demos, and build up to more complex topics.
If you have completed any of the above courses through iPerks, we'd love to hear from you. If you feel there is a course that should be added to the above list, please get in touch with us at info@iconaccounting.ie or by contacting your account manager.
iPerks access is part of the fully managed service that we offer to Independent Professionals at Icon Accounting, giving you access to over 4,000 courses, many of which are University accredited at the touch of your fingertips through your iConnect portal.

If you are currently not a client but would like to learn more about how Icon Accounting and how iPerks can help you to achieve your goals as an Independent Professional, please reach out to sean@iconaccounting.ie or call 01-8077106, and we will be delighted to organise a demo for you.


Got a Question?

Let us help
Icon Accounting, Columba House, Airside,
Swords, Co. Dublin, Ireland, K67 R2Y9