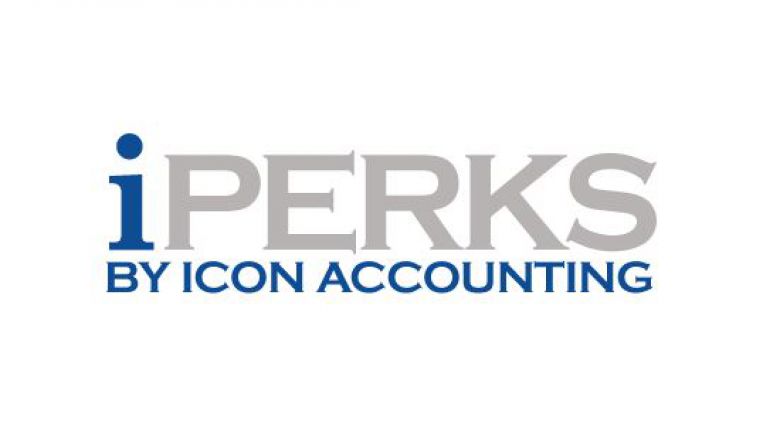 By definition, iPerks is an exclusive value-added proposition to all Icon Accounting clients designed to provide all of the supports, outside of the expected compliance, taxation, and exceptional service expected, that you could possibly need to have the best contracting experience.

As a company, we consistently strive to add more value to our service offering, adding to the truly one-stop shop experience and fully managed service that has been evident for the best part of the last decade with Icon Accounting.
Having assisted and supported over 10,000 independent professionals, we have had a direct insight into what works for people transitioning from full-time employment into their first contract role and likewise what works for experienced career contractors who have no interest in returning to 'traditional' employment.

The feedback we have received from our clients and partners is undoubtedly the main driving force behind delivering more services and increased value to our community of Contractors since being founded in 2008.
iPerks was introduced in 2020 to address three of the most common challenges that our clients have faced in the past decade which are explained in more detail below:
Bespoke Wellness
Contracting clients often feel out of the loop when it came to the additional services that are typically associated with permanent employment. This may be a result of working remotely, despite the positives it can present by removing themselves from office politics, it is still something we have wanted to address for quite some time.
Powr is the solution, and it offers bespoke wellness programmes that are specifically designed to improve each client's physical and mental wellbeing whether they are completely new to the aspect of wellness or an experienced wellbeing guru.
POWR helps to increase self-awareness and engages users in social challenges that can boost your sense of achievement and satisfaction whilst maintaining a record of your activities and progress throughout.
There is literally something for everyone to learn from Powr, whether it be a new workout, nutritional advice or simply finding your zen whether that be through mediating, exercising or even sleep analysis.
Up-skilling
It is no secret to those that have worked in the industry for a prolonged period of time that up-skilling is a necessity when it comes to having a successful contracting career. It may not be essential to every independent professional but for those that work in fast paced environments with new and improved technologies enabling new systems, Learning provides access to over 4000 courses online at your fingertips.
The variety in the courses offered is overwhelming and there again is something for everyone, whether you are a project manager looking to improve your understanding on a new concept or whether you are working in the tech-space with an expert level knowledge of Java, you may feel that the best opportunities of the future belong in AWS or cybersecurity.
Learning gives all our client's access to these courses, the vast majority of which are offered by Worldwide recognised education institutions and furthermore, 99% of the courses are completely free to attend until certification.
There are some courses that have a fee attached to them but if the course is in line with your contract role, the cost of the education can be processed as a company expense.
The biggest benefit of Learning to us at Icon Accounting, is the complete flexibility that it offers. Not only are courses available to attend at your own availability and pace, but they are also provided in several different languages.
Lifestyle Savings
We have always prided ourselves on giving our clients the maximum retention percentage of their income as compliantly possible. This is achieved providing proactive support and advice around business expenses and other tax efficiencies such as an executive pension contribution.
Lifestyle Savings is an extension of this promise and gives our clients an opportunity to maximise
their spending power with access to savings on everyday living and luxury brands.
The most popular savings for our clients to date are from the following categories: travel, entertainment, fashion, and technology.
Icon Accounting clients have multiple options to save using vouchers, cashback offers, e-codes and shopping cards with frequent users saving over €700 annually.
This section of iPerks also offers early access to tickets and events, which we expect to be a massive hit with our clients when concerts and events return in the not-so-distant future.
Overall, iPerks is a collection of additional tools available to all Icon Accounting clients delivered with the aim of providing the best experience possible, not only from a take-home pay and service perspective, but also in terms of opportunity, growth, and development.
Moreover, it is a commitment and investment in our clients that we are delighted to make.

If you would like to hear more about iPerks, please feel free to contact the team at iperks@iconaccounting.ie
We always welcome feedback as an organisation, if you have any other suggestions or ideas that we could include as part of our service offering, we'd love to hear them – please get in touch by emailing sean@iconaccounting.ie
Got a Question?

Let us help
Icon Accounting, Columba House, Airside,
Swords, Co. Dublin, Ireland, K67 R2Y9