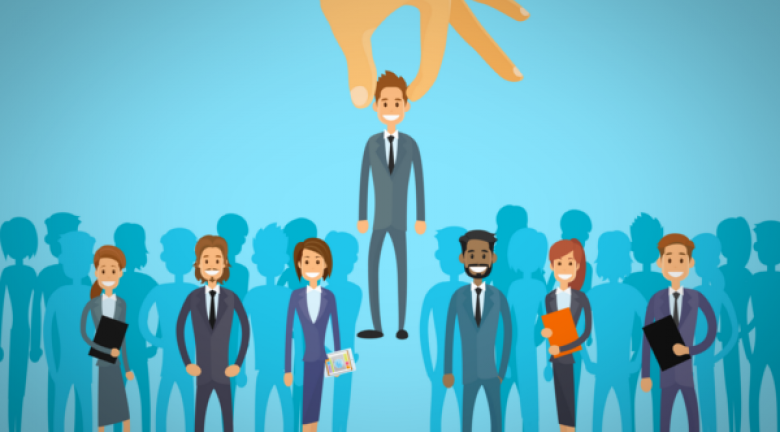 Sourcing your Next Opportunity – Tips & Hints Directly from Experienced Contract Recruiters
Arguably the biggest concern of all when considering an Independent Professional role is the fear of not finding a contract role when your current opportunity finishes.
In recent studies carried out both locally and internationally, recruiters are extremely optimistic about the growth of the Independent Professional market and the opportunities that will arise within the space over the coming years.

Over the last 12 months, we have caught up with some of the most experienced contract recruiters to ask them for their tips and hints when it comes to finding opportunities and landing your next contract opportunity!

If you are interested in hearing more, we have also compiled a list of tips and hints from our experienced career Contractors as well as tips and hints directly from the team at LinkedIn to make sure your profile stands out from the crowd.

Assess and Analyse the Market
In March 2020, there were many similarities to the financial crash of 2008, and as David Burke of the Hays Technology team explained, this surge unlocked access to the contract market for many hiring companies and even more so to workers who had never considered a contract type role before.
Understandably, any independent professional with cloud-based expertise were amongst the most sought-after professionals throughout 2020, whether they were from an operations or strategic background.
There was a reported 200% increase in web-traffic between 2019 and 2020, resulting in a similar increase in the number of phishing and scamming activities online – which in turn caused a significant surge in demand for candidates with experience in security governance.

Sometimes, you need to take a step back away from the countless bookmarks that you have got open and instead focus on how you are communicating this value to your potential hiring clients. You may already have experience completing what the hiring company is desperate to achieve but you may be communicating it wrong or prioritising other experience incorrectly.
Remote, Remote, Remote
Many companies are still yet to clarify their stance on remote working opportunities for employees, particularly in industries that may contain an element of physical presence required.

There has however, always been an element of remote working opportunities offered to independent professionals.
At one time, pre-2020, it was extremely difficult for hiring clients in rural areas to attract top talent as the focus of an independent professional was always to position themselves in a city landscape to gain the best chance of being considered a suitable candidate.

It is also worth noting that there are an increased number of foreign hiring clients advertising roles within Ireland and offering 100% remote working to attract the top talent that we currently have. The barriers of geographical location are disappearing and as a result, there are more hiring clients than ever before trying to engage with the highly recognised talent that we have based in Ireland.
To compliment this, the 'requirement' of being in a primary city location to attract top talent is now almost obsolete resulting in further opportunities being introduced from hiring clients.

Avoid Patterning Short-Term Contracts

Another tip for aspiring Independent Professionals is to avoid a pattern of solely short-term contract role experience on their application or CV.

"Everybody in the sector knows that it is common for projects to run over" further explained David, in your contract history, you should strive to show an example or examples where a project and contract has been extended as a result of the project not being finished.
"It's like a stamp of approval and hiring managers do zone in on this, there can be instances where back-to-back short-term contracts have a genuine reason however, in most cases, it raises additional questions.
Some contractors think that moving from contract to contract is a way of showing adaptability and staying relevant, but it is always positive to have a couple of sections on your history that you can point out as an extended/prolonged opportunity to finish or to learn more".

Don't Underestimate the Value of your Network
Third parties such as Recruitment Agencies are always in high demand for independent professionals so make sure that you have pursued opportunities throughout all the different agencies that specialise in your area may seem like the most obvious place to start.

What many people forget or undervalue is the value of their network. "There are many opportunities that will never get to a recruitment agency or even a jobs board to be posted" reminded David.

For those independent professionals that have prioritised networking, this is the best place to start because your peers and previous colleagues may be aware of something that is yet to be announced or confirmed and ultimately, you can get a foot in the door before it is announced or posted.

For our clients who are completely new to the concept of networking, you can find more tips and hints for success as an Independent Professional here.
Preparation and Professionalism
Although one would think that preparation and professionalism should go without saying, unfortunately, it is not always the case.
Terry Yelverton who also had a first-hand experience as a Contractor before becoming a leading figure in the Engineering and Life Science's space when it comes to recruiting Independent Professionals.
"Whether you are acting as a Contractor for 6 months, or if you have 16 years' experience, be as prepared as you can possibly be. Regardless of whether the opportunity is through a third party or direct to client, try to find out the interviewers' method and style through mutual connections.
Any insight you can gain before the opportunity to interview arises is a positive. You'd be amazed at how many independent professionals turn up with no knowledge or research on the prospective client".
David Burke also reinstated the importance of acting professional at all times, "you're representing your brand and that's an important message to relay to the more junior Independent Professionals. The moment you decide to operate as an independent professional, you are representing your own brand at all times".
Integration with Company Culture and the Workforce
One of the most common reasons for professionals to seek work as an Independent Contractor over the past decade has been the ability to remove themselves from the 'office politics' that persist in an on-site environment.
It was also interesting to hear from Terry's experience that making no effort to integrate with the non-contracting employees working in the firm can also be a negative to the company that you are currently providing services for.

"If you really want to integrate, make the best impression possible and almost become part of the nuts and bolts of a company, you should make a conscious effort to familiarise yourself with the company culture, companies want to see drive and passion for the business from their contractors too".
The market in Ireland is in an extremely positive position with more hiring clients and candidates enquiring about contract positions. It is imperative that as someone new to the independent professional market, you do all you can to ensure that you are best positioned to discover and apply for desired positions when they do arise.
If you are curious about life as an Independent Professional and would like to gain a better understanding of how it works, you can get in touch with one of our expert advisors by emailing info@iconaccounting.ie.
If you have more insights as a Contract Recruiter that would be beneficial for professionals new to the Contracting space, we would love to hear them! Please get in touch by contacting our team at sean@iconaccounting.ie or by calling 01-8077106.

Special thanks to David Burke and Terry Yelverton for their extremely valuable insight and time.
Got a Question?

Let us help
Icon Accounting, Columba House, Airside,
Swords, Co. Dublin, Ireland, K67 R2Y9