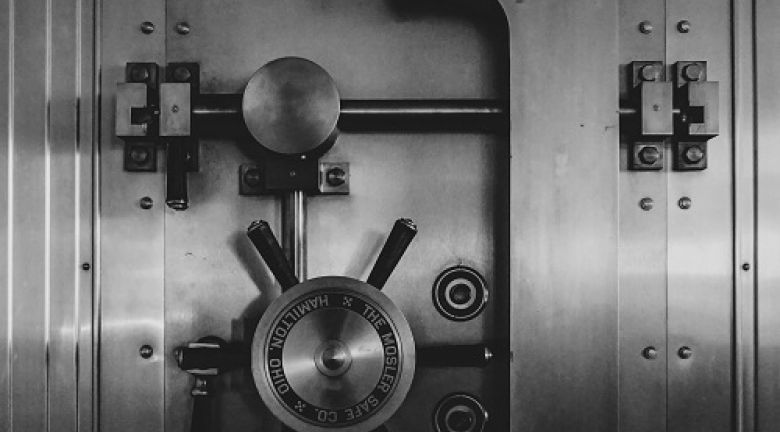 "A Ukrainian computer "genius" masterminded a plot to steal more than €1 billion by hacking into banks and ordering cash machines to spew out notes. Named only as Denis K, the man who was arrested on March 6th, is said to have devised malware used by a gang to attack financial institutions in more than 40 countries"
The Covid-19 era has given criminals ample opportunity to ply their trade, here are a sample of some common scams.
The criminals behind these bogus schemes view everyone as potentially easy prey and everyone should be on guard.
- Phishing
Potential fake emails or websites looking to steal personal information. Criminal Investigation has seen a tremendous increase in phishing schemes utilising emails, letters, texts, and links. These phishing schemes are using keywords such as "coronavirus," "COVID-19" and "Stimulus" in various ways.
These schemes are blasted to large numbers of people to get personal identifying information or financial account information, including account numbers and passwords. Most of these new schemes are actively playing on the fear and unknown of the virus and the stimulus payments.
Do not click on links claiming to be from the Revenue and be very wary of emails and websites as they may be nothing more than scams to steal personal information. As a reminder, the IRS will never initiate contact with taxpayers via email about a tax bill, refund or Economic Impact Payments.
- Fake Charities
Criminals frequently exploit natural disasters and other situations such as the current COVID-19 pandemic by setting up fake charities to steal from well-intentioned people trying to help in times of need. Fake charity scams generally rise during disaster times like these.
Fraudulent schemes normally start with unsolicited contact by telephone, text, social media, e-mail, or in-person using a variety of tactics. Bogus websites use names similar to legitimate charities to trick people to send money or provide personal financial information.
Be particularly wary of charities with names like nationally known organizations.
- Threatening Impersonator Phone Calls
Revenue Official impersonation scams come in many forms such as receiving threatening phone calls from a criminal claiming to be with Revenue where the scammer attempts to instil fear and urgency in the potential victim. These types of phone scams or "vishing" (voice phishing) pose a major threat. Scam phone calls, including those threatening arrest if the victim doesn't pay a bogus tax bill.
The fact is, Revenue will never threaten a taxpayer or surprise him or her with a demand for immediate payment. Nor will it threaten, ask for financial information over the phone, or call about an unexpected refund or Economic Impact Payment. Taxpayers should contact the real Revenue or consult a tax and accounting professional if they are worried there is a tax problem.
- Social Media Scams
Social media enables anyone to share information with anyone else on the Internet. Scammers use that information as ammunition for a wide variety of scams. As such, taxpayers need to protect themselves against social media scams, which frequently use events like COVID-19 to try tricking people. These methods of trickery include emails where scammers impersonate someone's family, friends, or co-workers.
Social media scams have also led to tax-related identity theft. The basic element of social media scams is convincing a potential victim that he or she is dealing with a person close to them that they trust via email, text or social media messaging.
Using personal information, a scammer may email a potential victim and include a link to something of interest to the recipient which contains malware intended to commit more crimes. Scammers also infiltrate their victim's emails and cell phones to go after their friends and family with fake emails that appear to be real and text messages soliciting, for example, small donations to fake charities that are appealing to the victims.
- Senior Citizen Fraud
Seniors are more likely to be targeted and victimized by scammers than other segments of society and fraud. Financial abuse of seniors is a problem among personal and professional relationships but seems to be less of a problem when the service provider knows that a trusted friend or family member is keeping an eye out and taking an interest in the senior's affairs.
- Invoice Redirect Fraud
A finance team employee received an email from one of their creditors notifying them of a new account number for payment.
Invoice redirection fraud occurs when a business receives a fraudulent email claiming to be from an existing supplier, advising of new bank details for payment. They might not necessarily request a specific payment at the time of the notification, but the next legitimate payment will be made to the fraudsters account.
Fraudsters will even go as far as to changing the telephone number of the invoice, so to verify any change, please speak with a known team member of the supplier.
- Ransomware
Ransomware is malware targeting human and technical weaknesses to infect a potential victim's computer, network, or server and is a rapidly growing cybercrime. It doesn't just affect individuals either. Recently, Garmin was the victim of a ransomware attack and asked to pay $10 million in "ransom" to restore its systems.
Malware is a form of invasive software that is often frequently inadvertently downloaded by the user. Once downloaded, it tracks keystrokes and other computer activity. Once infected, ransomware looks for and locks critical or sensitive data with its encryption. In some cases, entire computer networks can be adversely impacted.
Victims generally aren't aware of the attack until they try to access their data, or they receive a ransom request in the form of a pop-up window. These criminals don't want to be traced so they frequently use anonymous messaging platforms and demand payment in virtual currency such as Bitcoin.
Cybercriminals might use a phishing email to trick a potential victim into opening a link or attachment containing the ransomware. These may include email solicitations to support a fake COVID-19 charity. Cybercriminals also look for system vulnerabilities where human error is not needed to deliver their malware.
Take Action
Speed is the Key element in dealing with any scam, if you think you have been a victim of fraud, contact your bank, IT provider and then the Garda National Cyber Crime Bureau (GNCCB).

https://www.wired.co.uk/article/carbanak-gang-malware-arrest-cybercrime-bank-robbery-statistics
Got a Question?

Let us help
Icon Accounting, Columba House, Airside,
Swords, Co. Dublin, Ireland, K67 R2Y9