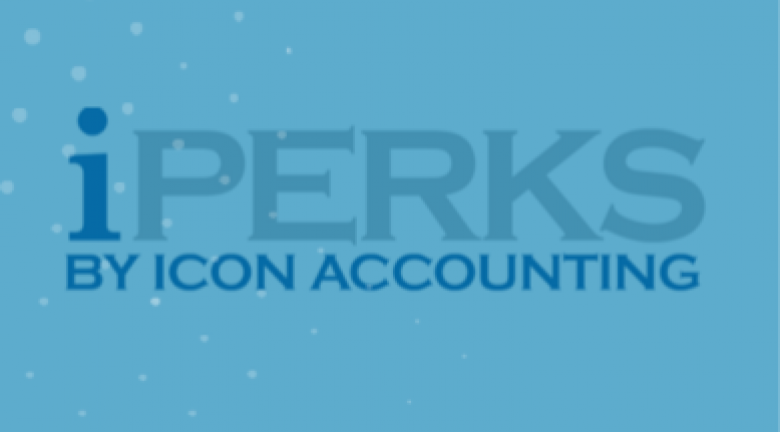 iPerks has been one of the biggest additions to the Icon Accounting Contractor Community in 2021 but more importantly, it has provided much needed supports for our clients to ensure they are making the most of their contracting journey.

With thanks to the Icon Accounting App, it couldn't be easier to access iPerks – simply log in to your profile on the app and you can start saving, learning, and practicing wellbeing, at the touch of your fingertips.
Almost 82% of clients have accessed iPerks throughout 2021, and with the Contracting sector going from strength to strength this year, we have compiled a list of benefits that will help you to make the most of every opportunity that could possibly arise throughout 2022.
Savings:
Circle K:
3 Cent Off Per Litre at selected Circle K – simply produce the QR code through your iPerks Savings tab and present it at a participating Circle K store to save 3c per litre.
Canvas Holidays – Why not try something different this year? Save an extra 10% on all 2022 holiday bookings! Canvas Holidays offer luxury self-catering tent, glamping and mobile home holidays at some of the finest campsites across Europe including France, Italy, Spain, Germany, Holland and More! Discover fantastic resorts with swimming pool complexes, recreational facilities, excellent dining, and entertainment options, along with a great choice of accommodation including luxury mobile homes with hot tubs, glamping tents, lovely lodges and much more.

Learning:
Successful Negotiation: Essential Strategies and Skills – offered by the University of Michigan, take this course at your own pace, and fit it in to your schedule to give yourself the best chance of getting the rate that you deserve by having the confidence in your negotiation skills when discussing your next opportunity.
LinkedIn Marketing: LinkedIn Essentials and Content Creation – In a survey we held earlier this year, we were not surprised to hear that over 85% of our clients use LinkedIn to search for new contract opportunities. Partaking in this course should give you a good understanding of the algorithm as well as the most searched for features, skills and more. Instead of searching for contract opportunities, let them find you by raising your profile and understanding to the next level with iPerks.
Google My Business – If you are contracting through your own Private Limited Company, you should be trying to maximise as many leads for your brand as possible.
Recent figures show that over 65% of consumers search Google to find businesses locally. Optimise your Google My Business listing and your company's local SEO ranking by taking part in this this three-week introductory course. The course will empower you with the knowledge, skills, and confidence to set up and optimise a Google My Business listing which improves your local SEO and generates the interest, inquiries, and sales your business needs to succeed.
Wellbeing:
Food for thought – Each section of iPerks Wellbeing is bespoke to each individual and the Eat pathway is no different. The system starts by asking each client to complete a questionnaire to determine their nutritional tastes, requirements and more.
Once the questionnaires have been complete, iPerks will start to suggest plans, meals and even healthy habits that will ensure you get 2022 off to the best possible start.
Let's get Active – What better way to start the year than with a bespoke workout plan to help you to stay active? You'll have bundles of energy to burn thanks to the Nutritional side of iPerks.
Whether you are an avid gym-goer or someone that wants to increase their activity from home, iPerks Active is perfect to help develop a plan that suits you, making it easier than ever before to get started but equally important, stay started.
Reflect – As independent professionals, it is quite common for us to be always thinking and planning for what is next.
Something as simple as taking a few minutes every day to reflect upon positive experiences can significantly increase your life satisfaction, aid sleep, and even boost your immune system.
In life we often find ourselves striving for the next thing, in the hopes it will make us happier. Gratitude teaches us to appreciate what we have rather than focussing on what we lack. Sometimes at the start this can feel little contrived, but with practice cultivating gratitude becomes easier and something we recommend for all our clients who are trying to put a bigger emphasis on practicing wellbeing for the new year.
If you are one of our few clients that are yet to use iPerks, we encourage you to get started today. Simply download the Icon Accounting App from the PlayStore or Appstore and once logged in, you will have access to iPerks through the dashboard. If you encounter any issues or would like to organise a walkthrough of iPerks, please contact our iPerks team by emailing iperks@iconaccounting.ie.
Alternatively, if you are contracting and not receiving benefits such as iPerks, please get in touch with our team today by emailing info@iconaccounting.ie or calling 01-8077106 to find out more about the additional value offered at Icon Accounting.
Got a Question?

Let us help
Icon Accounting, Columba House, Airside,
Swords, Co. Dublin, Ireland, K67 R2Y9